In the beginning phases of planning a kitchen or bath remodel, choosing your tile may seem overwhelming. You're cruising the home sites bookmarking beautiful tiles of all shapes, colors, sizes and materials, but how do you narrow it down and start making some decisions?
Approach tile as you would any other aspect of a home remodel or interior design — focus on functionality and design.
Functionally, tile is a very practical material overall. It's extremely durable, affordable, and is a natural, sustainable material. Maintenance-wise, glazed ceramic or stone tile is stain-resistant and easy to keep clean with a sponge or damp mop, while unglazed porcelain tile is porous and more prone to stains, so requires more care.
That said, different types of tile are better suited to different areas. While glass tile makes a beautiful, light-reflective backsplash, it's slippery when wet, so isn't a choice for floors. Slip-resistance is an important consideration when choosing flooring tiles, and it's what makes textured stone or ceramic tiles ideal for shower, bath or kitchen floors.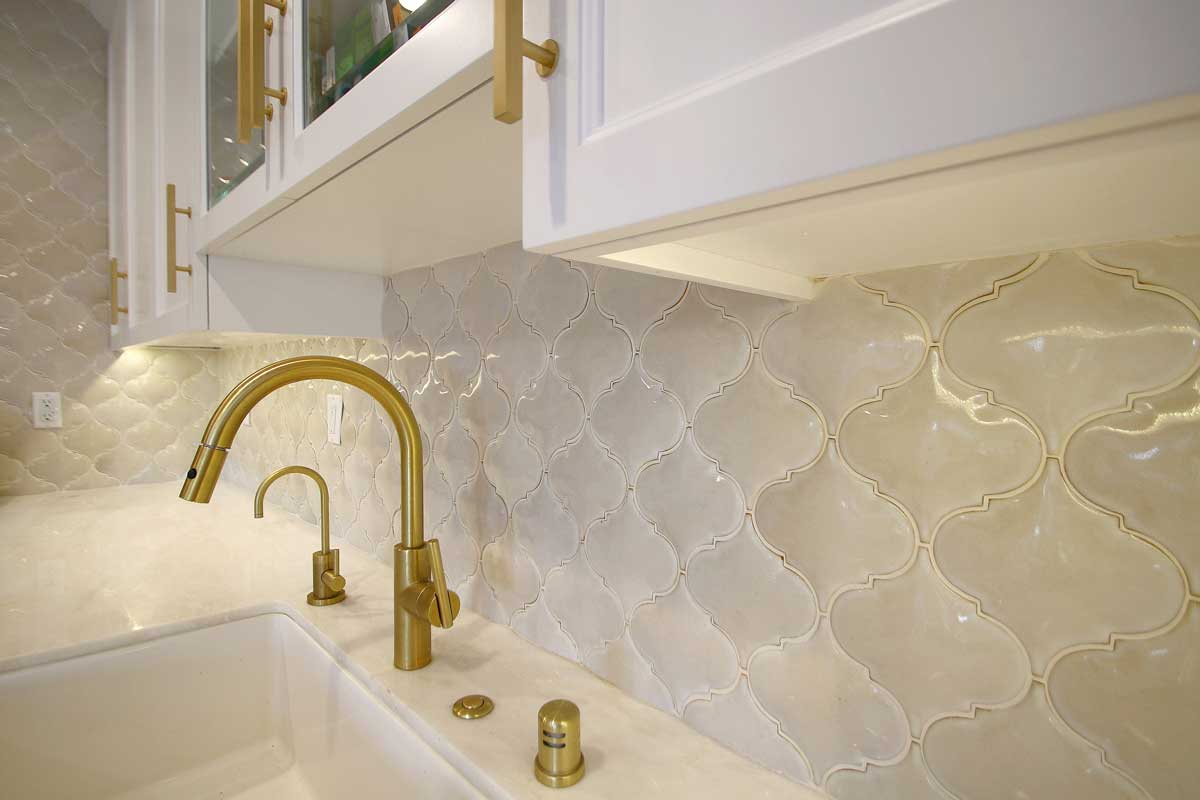 The size of the tile also affects traction. How? Think of a 1″ x 1″ square tile. You need a lot of them to cover a room, and lots of tiny tiles means lots of grout keeping them in place. Grout, with its sandy texture, is very slip-resistant, which is why it's so common to see small-scale tiles on shower floors.
Which brings us to scale and design. Playing with scale is a great way to create visual interest and define spaces in a room. Think of a repeating pattern like the classic subway tile as wainscoting around a room, accented by different size tile on floors, inside shower enclosures, on vanity tops, or on backsplashes. The more sizes you use, though, be sure to limit your color palette or even go monochromatic to keep things from looking like a dizzying patchwork.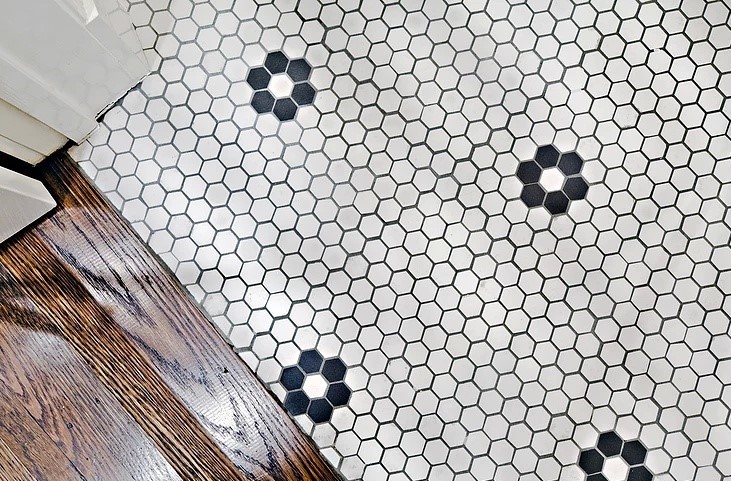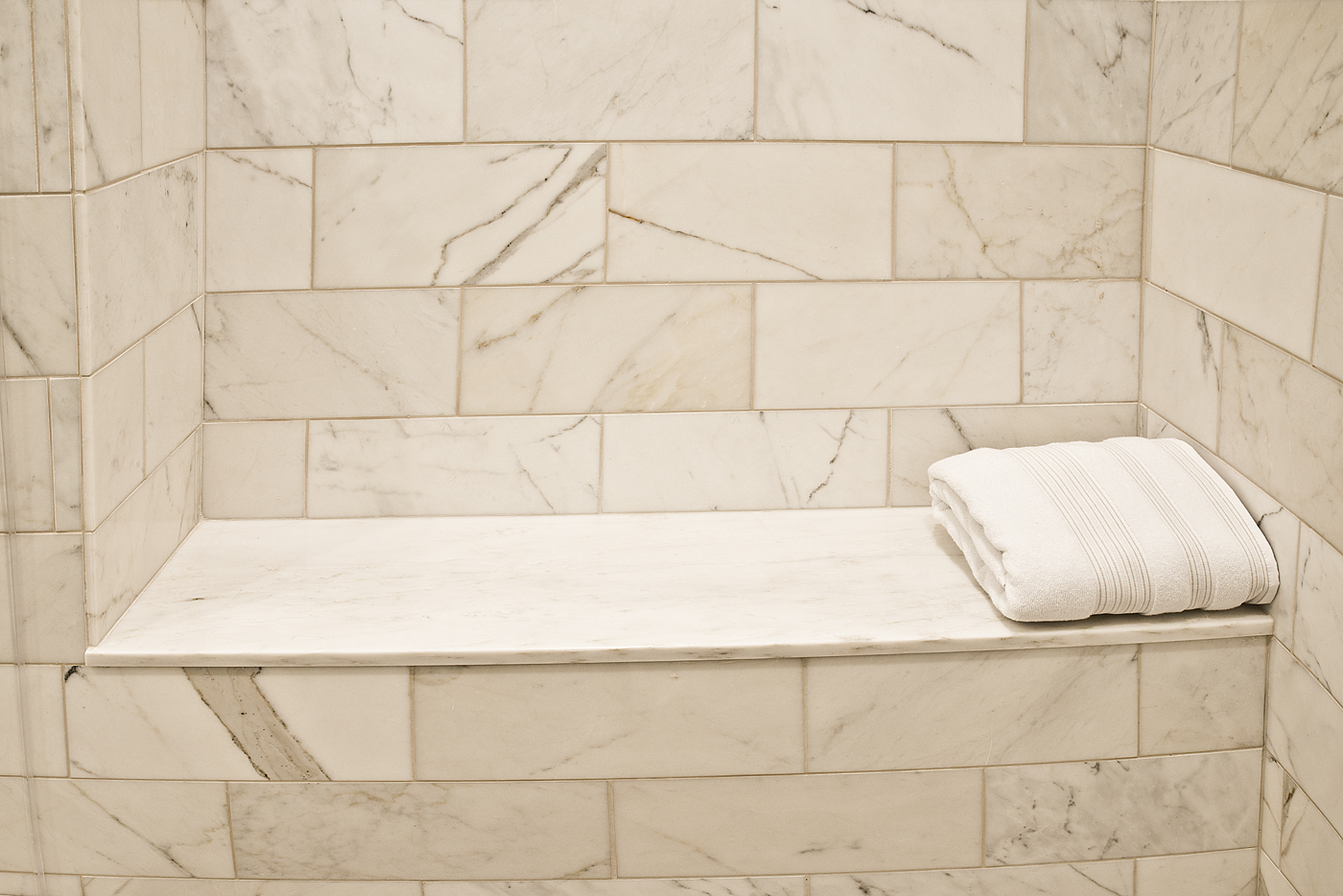 Another thing to keep in mind when playing with scale is that larger tile looks better in larger, unbroken areas. If an area is curved or includes a lot of fixtures that need to be cut around, that's going to mean a lot of large pieces cut into awkward shapes.
Overall, when considering the look you're going for in your kitchen or bathroom, do you want the tile to be the focus, or the accent?
Do you want it to "disappear" behind a showpiece designer bath tub or around stunning custom cabinetry, or to be the star of the show?
Consider what sizes, colors and textures will enhance (and not fight for attention with) your particular space and the other elements in the room.
Whatever you decide, or if you need our design expertise to help you decide, NB Construction has access to every line of designer tiles you may have bookmarked, and we'd be happy to meet with you to discuss turning those bookmarks into the bathroom of your dreams!